The first soda for a good gut feeling!

✅ With gut-friendly bacterial cultures
✅ Zero sugar, no calories
✅Irresistible taste
✅ Valuable fiber
Normal price
€79.90
€79.90
retail price
Normal price
€89.70
€79.90
base price
pros
(€147.96 / kg) incl. VAT, plus shipping costs
90
Drinks
€0.88
per drink
60 days money back guarantee

Free Shipping (from 39€ DE & AT)

Pay after 30 days

Pay after 30 days
⭐️ DID YOU KNOW?

Our gut is a dynamic and complex ecosystem inhabited by billions of microorganisms, lactobacteria and bifidobacteria. Our Belly Lemonade contains 6 important bacterial strains with over 3 billion gut-friendly bacterial cultures for a friendly inner ecosystem. Find your center!
INGREDIENTS

| Ingredients | Description |
| --- | --- |
| Inulin (from chicory root) | A type of soluble fiber, aids in digestion and promotes healthy gut bacteria |
| Acacia fiber | A type of soluble fiber, aids in digestion and promotes healthy gut bacteria |
| Lactobacteria and Bifidobacteria | Types of gut-friendly bacterial cultures that support a healthy digestive system |
| citric acid | A natural acid found in citrus fruits. Brings a pleasant sour taste |
| Calcium salts of citric acid | Calcium combined with citric acid provide calcium, help regulate pH and boost digestive enzymes |
| Natural flavours | Flavors that come from natural sources ensure that the lemonade tastes great |
| Betanin (from beetroot) | A pigment found in beetroot provides a natural red color for the lemonade |
| Spirulina Extract | A type of blue-green algae, provides a natural blue color to the lemonade |
| sucralose | A type of sweetener that adds sweetness to lemonade without adding calories |
| Sodium selenite | A form of the mineral selenium, supports the immune system and protects against free radicals |
| Zinc citrate | A form of the mineral zinc, supports the immune system and protects against free radicals |
NUTRITIONAL TABLE

Orange Mango:

| Nutritional Information | per 100 ml | 300ml per serving |
| --- | --- | --- |
| Energy | 14 kJ / 3,3 kcal | 41 kJ / 10 kcal |
| fat | 0 g | 0 g |
| - of which total Fatty acids | 0 g | 0 g |
| carbohydrates | 1,1 g | 3,3 g |
| - of which sugars | <0,1g | 0,2 g |
| Fibres | 0,8 g | 2,4 g |
| protein | 0 g | 0 g |
| salt | 0 g | 0 g |

| Special ingredients | per 100ml | 300ml per serving |
| --- | --- | --- |
| Calcium | 40 mg | 120 mg |
| Zinc | 0,5 mg | 1,5 mg |
| Selenium | 9,2 μg | 27,5 μg |
| Riboflavin | 0,47 mg | 1,4 mg |
View full details
AS SEEN IN
Verified buyer
Sabine B.
34 years old, from Fribourg
"I absolutely love the Belly Lemonade! The powder effortlessly dissolves in water, resulting in a refreshing lemonade with a super delicious taste. The best part is that it doesn't contain any sugar! After just a few days, I noticed that I had fewer food cravings and felt a lot less bloated overall. My kids love the lemonade too. I would recommend Belly Lemonade to anyone looking for a healthy alternative to sugary drinks. Simply great!"
Good gut feeling instead of sugar shock!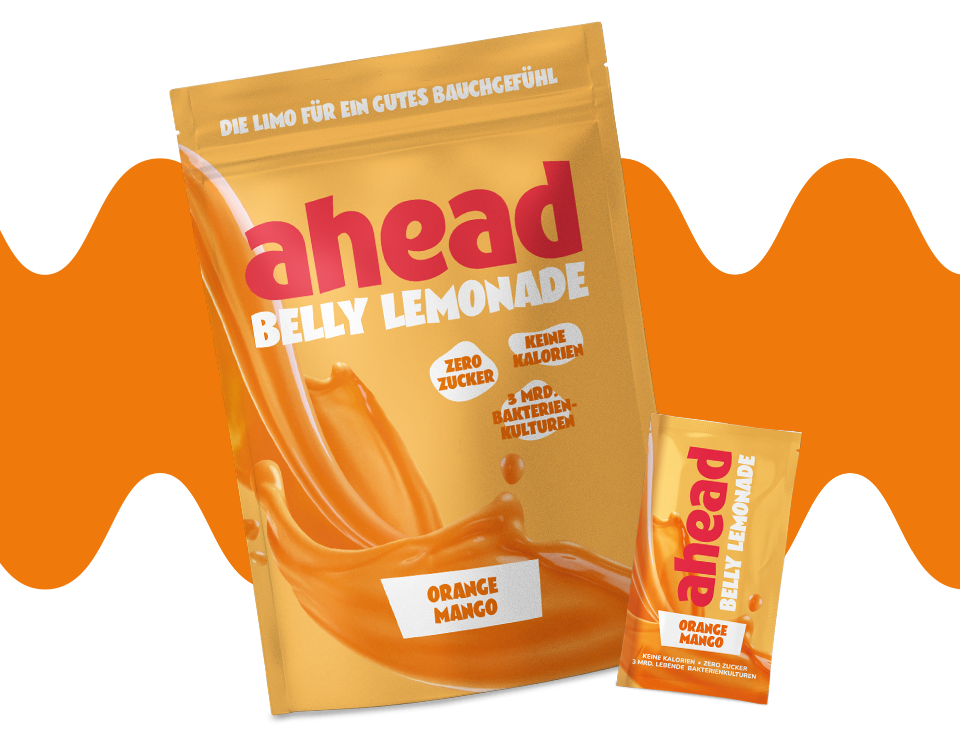 We have known for a long time that they are not good for us - but we cannot do without them. Let's be honest, sweet drinks like juices, smoothies, lemonades & co. just more fun than water.

But from now on there will be no more lazy compromises between taste and health. The Belly Lemonade satisfies your soda cravings and gives you a good gut feeling instead of a guilty conscience.

Ditch the sugar and say hello to 3 billion gut-friendly bacteria and soluble fiber from inulin and acacia fiber, which uses calcium to support your gut and digestion. In addition, zinc and selenium support your immune system and protect against damage caused by free radicals.

Zero sugar, no calories
Treat yourself to first-class lemonade taste without a guilty conscience.
With gut-friendly bacterial cultures
Say goodbye to bloating and support your gut health
Save plastic and CO2
Over 9 liters yield, saves up to 18 PET bottles and over 90% CO2 compared to classic soft drinks
Affordable for everyone
From just €0,84 per drink, our Belly Lemonade fits every budget
The Belly Lemonade replaces 18 plastic bottles

Not only is nutrition important to you, but also the environment? Then the Belly Lemonade is perfect for you.

It not only saves you a lot of lugging around, but also helps you to effectively reduce plastic waste.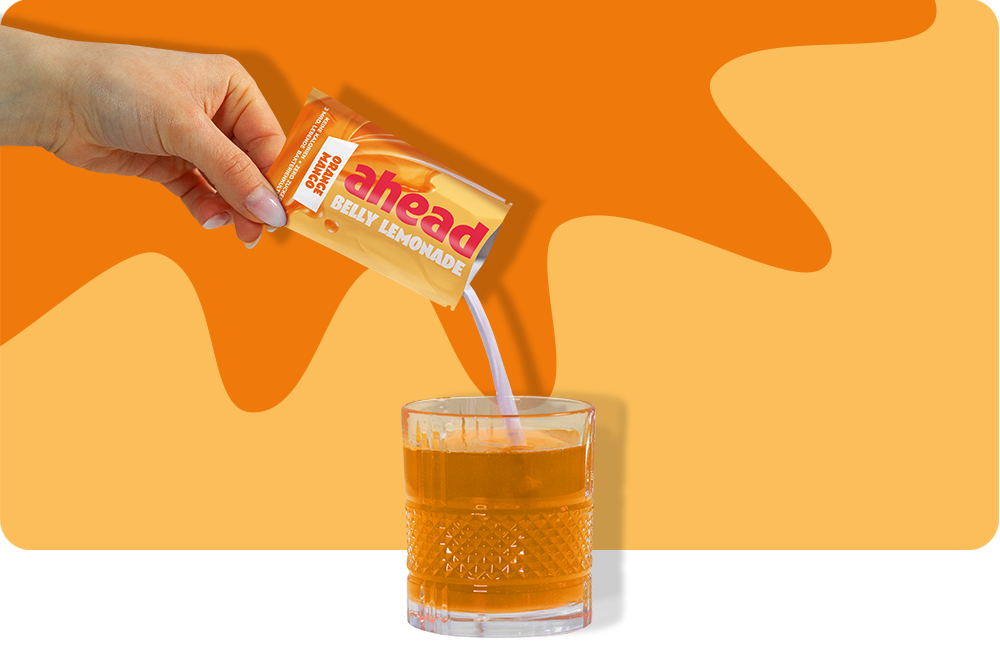 Here's how we fare against the "classics":
TEST REVIEWS
What our testers say:
"The powder dissolves very well in water and tastes super refreshing and delicious, and that with 0g of sugar!! After just 2 weeks I already felt a lot less cravings and I also felt a lot less bloated. My kids think they are delicious too. I'm looking forward to new varieties! 😋"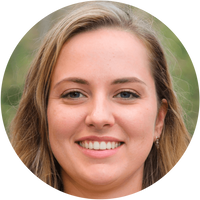 "Our family has been ordering the bars for a long time. To be honest, I was skeptical about the powdered drink at first, most sugar-free drinks usually taste well, "healthy". But this one is great and I really feel like it's good for me. Simply delicious !!!!! Please keep it up and surprise us if there's anything new, I'm looking forward to it."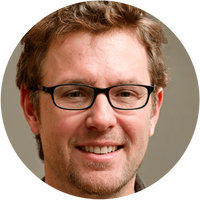 "I was allowed to test and what can I say, mega. Drink a lot more because it's easier. The price-performance ratio is also simply mega, tastes great, sustainable on point, great ingredients, I'm happy if there will be more light varieties soon. Can be combined with any "diet" absolute recommendation 🙏"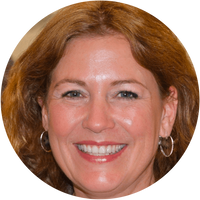 "Was skeptical at first. But it exceeded my expectation. Clear purchase recommendation and hope there will be other varieties soon. It tastes 1000 times better than all the ready-made sodas you know and perfect to take anywhere. The taste is really excellent and it is also great for the intestinal flora. And it's enough for more than 300ml, I like it best with 500ml."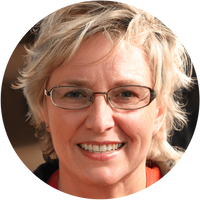 "It's just amazing tastes so good that we don't buy anything else except from ahead. So far we have been huge bar fans, but I am also enthusiastic about the soda, our son still drinks, you just have to try it, we will definitely order again and again"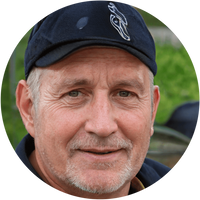 Our 60 day money back guarantee
Test our products for up to 60 days. If you're dissatisfied for any reason ... or no reason at all ... you'll be refunded the full amount. That's how much we believe in our product.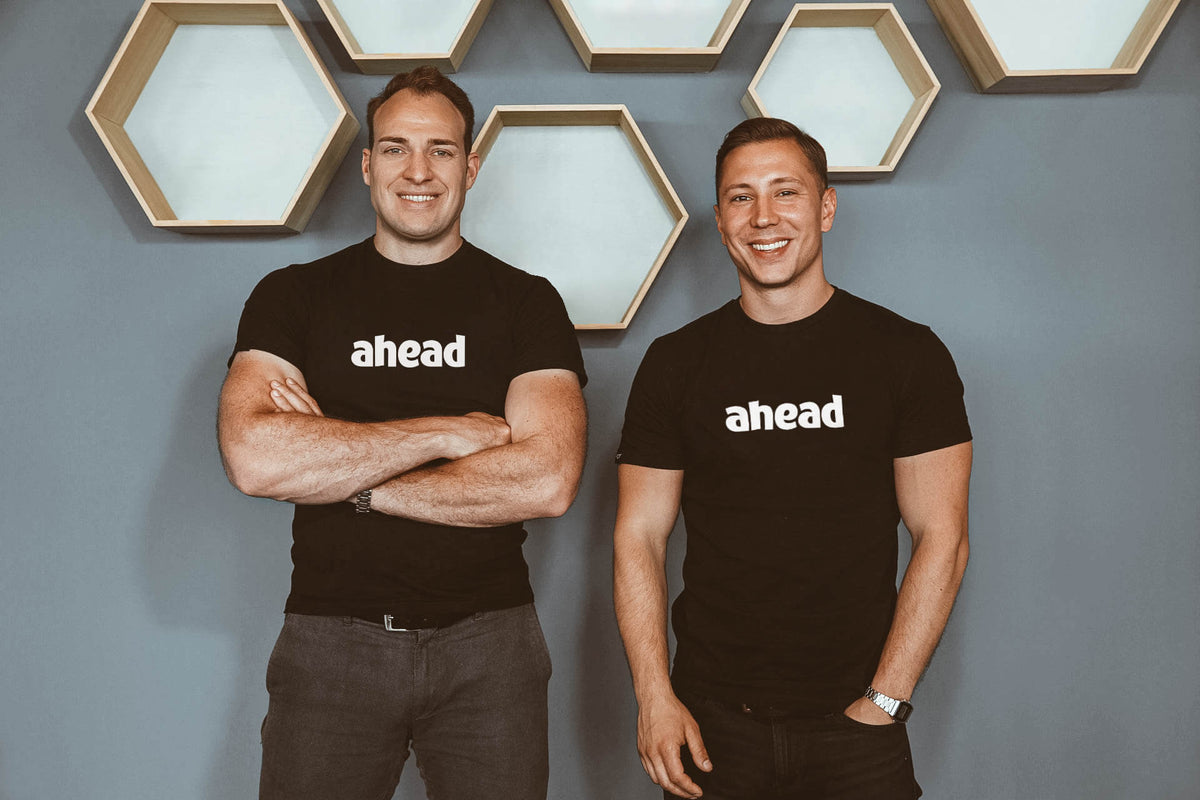 you have questions We have answers
How does the Belly Lemonade work?

Belly Lemonade contains 3 billion live bacteria and soluble fiber to support your gut and digestion. It also contains calcium, which helps support digestive enzymes, and zinc and selenium, which help boost the immune system and protect against free radical damage.
What is the fiber in Belly Lemonade for?

The combination of live bacterial cultures and soluble fiber is called synbiotics. Soluble fiber is included in synbiotics because it can help support the growth of healthy bacteria in the gut and improve gut function. Soluble fiber is broken down in the intestines, forming a kind of gel that slows food down as it travels through the intestines. This improves the absorption of nutrients and water and increases the feeling of satiety. Soluble fiber is found in a variety of foods, including legumes, fruits, and vegetables.
Can I drink more than one Belly Lemonade a day?

You can drink several Belly Lemonades throughout the day without hesitation and give your water that extra kick. You save a huge amount of sugar compared to standard sweet drinks and at the same time do something good for your intestinal flora.
How bad is sugar for the gut?

Research suggests that high sugar consumption changes the balance of bacteria in the gut and thins the lining of the gut. This makes it possible for unhealthy bacteria to grow in the gut. This makes the body more susceptible to infections and the immune system weakens. Sugar can also serve as food for fungi in the gut, which can disrupt digestion and lead to constipation.
Can I Protect Combining capsules with the Belly Lemonade? What is the difference?

Yes, you can combine both products without hesitation. An overdose is not possible. the Protect Capsules focus solely on the functional benefits of gut-friendly bacterial cultures and soluble fiber, while Belly Lemonade additionally transforms your water into a delicious lemonade anytime, anywhere. At the same time, it saves you the hassle of lugging around, tons of plastic and CO2. Both products leave a good gut feeling and support the intestinal flora.
Why are the drinks individually wrapped again?

The living bacterial cultures are very sensitive to heat, oxygen and humidity. In order to ensure that the little helpers remain viable after freeze-drying, they come in airtight sachets.
What Our Guilt Guerrilla Crew Says