Be smart and save 10%. You selected a one-time purchase. Why not switch to a flexible plan and save 10%? No minimum term, cancellable or adaptable at any time.
10% discount
Get 10% discount on every order
No minimum term
Cancel your savings subscription whenever you want
Customizable at any time
Change delivery intervals & varieties at any time
Normal price
€37.90
€37.90
retail price
Normal price
€39.90
€37.90
base price
pros
(€101.06 / kg) incl. VAT, plus shipping costs
60 days money back guarantee

Free Shipping (from 39€ DE & AT)

Pay after 30 days

Pay after 30 days
INGREDIENTS

Ingredients: Isomaltulose*** (Palatinose™), L-citrulline, creatine monohydrate, L-arginine alpha-ketoglutarate, L-arginine, N-acetyl-L-carnitine hydrochloride, aroma (natural aroma), acid (citric acid), lemon fruit powder , green tea extract, L-tyrosine, ginseng extract (20% ginsenosides), caffeine, sweetener sucralose (steviol glycosides), ginger extract, release agent (silicon dioxide), pyridoxal-5-phosphate (P5P), methylcobalamin.

Please note:
Food supplements are not a substitute for a balanced and varied diet or a healthy lifestyle. The recommended daily dose should not be exceeded. Not recommended for children, pregnant women, breastfeeding women, and people who have had a heart attack. Keep out of reach of children. Store in a cool, dry and dark place. People taking medication to lower blood pressure, following a low protein diet, or suffering from kidney or liver disease should consult their doctor before using the product.
NUTRITIONAL TABLE

| Ingredients | on a 25g dose | % NRV * |
| --- | --- | --- |
| isomaltulose | 5000 mg | ** |
| creatine | 3000 mg | ** |
| Caffeine | 200 mg | ** |
| L-citrulline | 4000 mg | ** |
| L-arginine (total) | 3000 mg | ** |
| - of which from L-arginine phaketoglutarate | 1250 mg | ** |
| N-acetyl L-carnitine | 750 mg | ** |
| Green tea extract | 300 mg | ** |
| - of which L-theanine | 100 mg | ** |
| Ginseng extract | 200 mg | ** |
| Vitamin B6 | 0,7 mg | 50% |
| Vitamin B12 | 0,0012 mg | 50% |

* Reference amount for daily intake in accordance with EU regulation / NRV = Nutrient Reference Value

** no reference quantity available

*** Isomaltulose is a source of fructose and glucose
View full details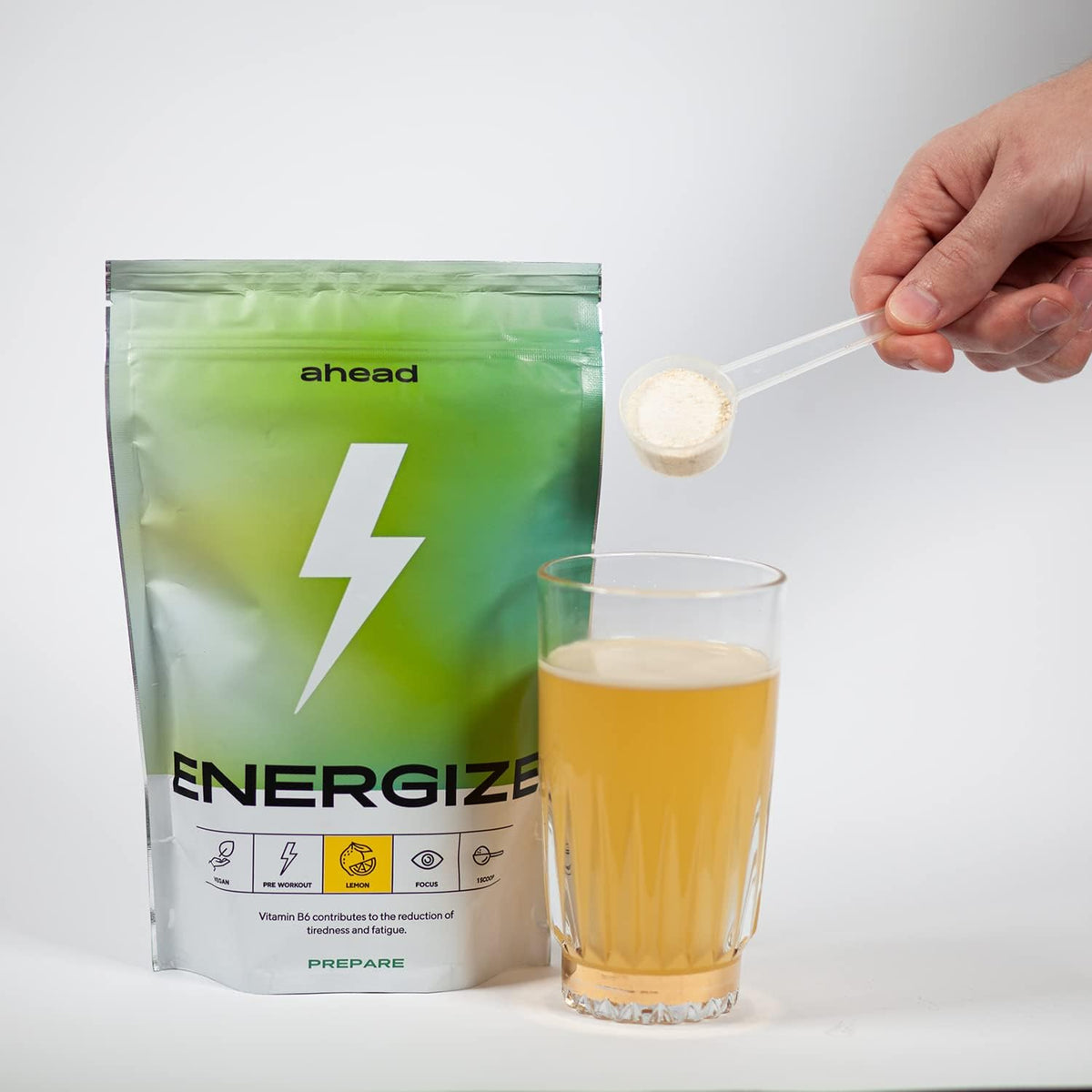 Supply of the muscles
With creatine, citrulline and arginine.
Powerful plant extracts
With caffeine, ginseng and L-theanine from green tea
Supports energy metabolism
Better input, better output. ENERGIZE supports the body's own energy metabolism with B6 so that you can deliver in the workout.
Postpone fatigue
No more excuses. ENERGIZE works with B12 against tiredness and fatigue. Without stimulating and without a crash.
More power for your workout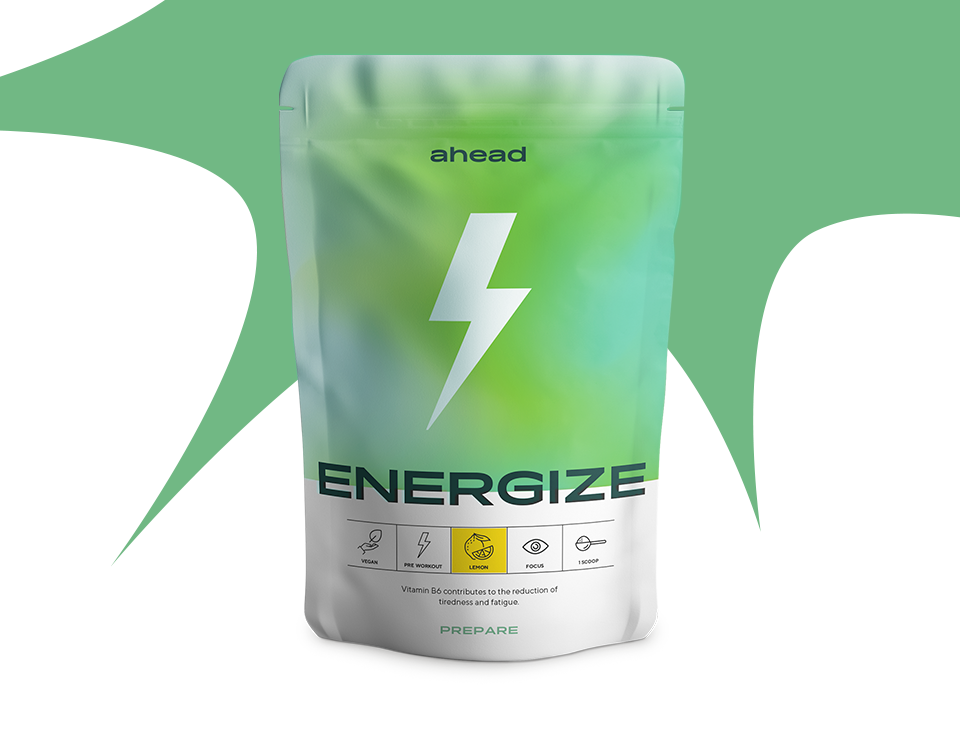 Do you sometimes lack the drive to get out of bed or off the couch and go to training? Or do you just not feel able to give 100% in your workout on some days? You are not alone in this. Even world-class athletes and Olympians feel like this some days.
ENERGIZE is a 100% natural pre-workout drink that provides energy, mental focus and less fatigue with B12. Additionally improved ENERGIZE with creatine your output of physical performance during intensive loads.

⚡ L-Citrulline & Arginine

The amino acids arginine and citrulline play a crucial role in the formation of nitric oxide (NO) in the endothelial cells of the body.
⚡️ L-Theanine & Caffeine

L-theanine is an amino acid mainly found in green tea. In combination, the substances can develop a synergistic effect.
⚡️ Creatine Monohydrate

Creatine is stored in muscle cells and improves physical performance during intense exercise such as sprinting or weightlifting.
⚡️ Panax Ginseng (Red Korean Ginseng)

Panax Ginseng is a millennia-old root, the effect of which is primarily due to the ginsenoids it contains.
More efficient. Without a crash
Have you had bad experiences with pre-workout boosters? Then you will be ENERGIZE love. Because ENERGIZE does not contain any harsh or dangerous stimulants. Vitamin B12 reduces tiredness and fatigue, creatine increases physical performance and B6 supports the body's own energy metabolism. It also contains the important amino acids L-citrulline and L-arginine and the active ingredient extracts from coffee beans (caffeine), green tea (L-theanine) and ginseng roots (ginsenoids). Also contains ENERGIZE natural ginger powder and lemon flavor and does not contain any artificial colorings, fillers or other unnecessary ballast. Do you want to push your limits, move more weight, do more repetitions or better times? Then ENERGIZE with creatine your product.
you have questions We have answers
Will ENERGIZE upset my stomach?

ENERGIZE is well-tolerated and can even be taken on an empty stomach.
Do I get my money back if I am not satisfied?

100%. We stand by our products. If you're dissatisfied for any reason ... or no reason at all ... contact us. We'll refund your money and work to fix the problem.
Do you get your ingredients regionally?

We source our ingredients from sustainable cultivation worldwide. We choose the place of origin based on where we get the best quality of the raw material. We're always looking for better local options. If you have a tip, we look forward to your message.
How does my subscription work?

Before we debit the monthly amount, you'll receive an email confirming your next delivery. You can postpone or cancel your next delivery at any time in your account. We want to deliver only as much as you need.
Our 60 day money back guarantee
Test our products for up to 60 days. If you are not satisfied, we will give you a full refund. That's how much we believe in our product.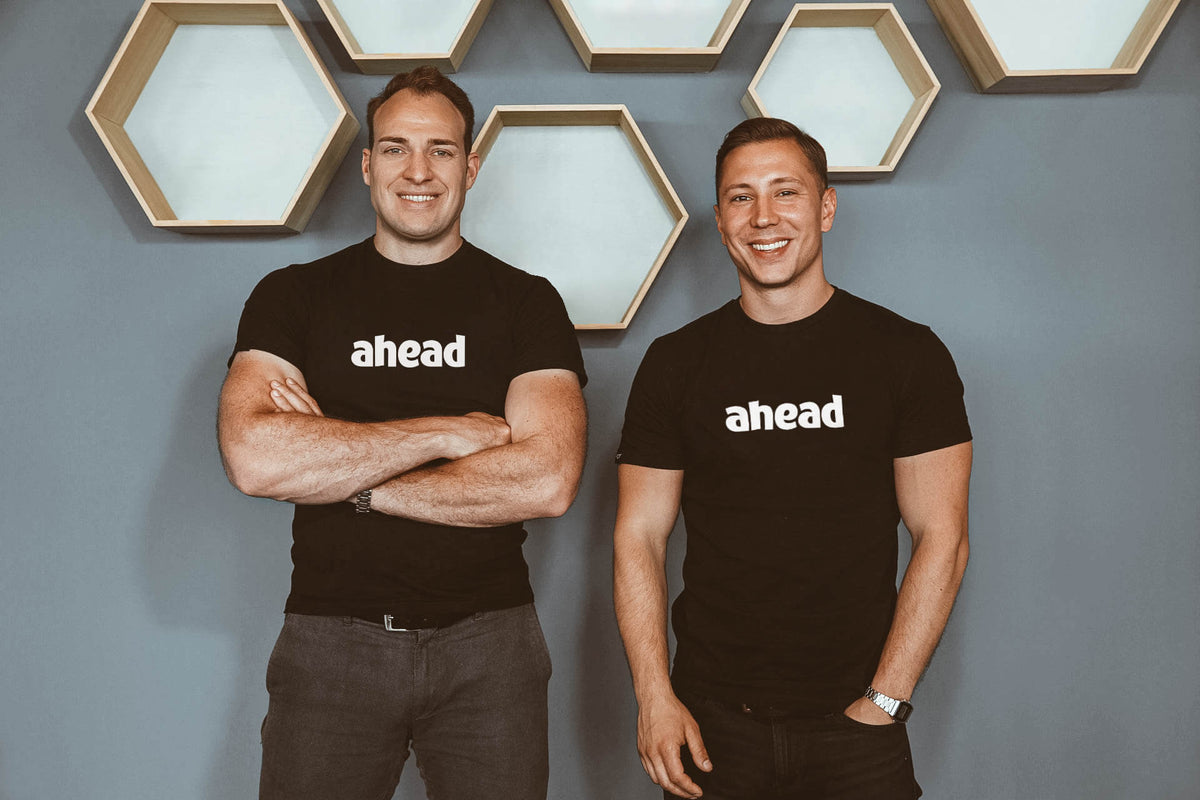 What Our Guilt Guerrilla Crew Says