Be smart and save 10%. You selected a one-time purchase. Why not switch to a flexible plan and save 10%? No minimum term, cancellable or adaptable at any time.
10% discount
Get 10% discount on every order
No minimum term
Cancel your savings subscription whenever you want
Customizable at any time
Change delivery intervals & varieties at any time
Normal price
€29.90
€29.90
retail price
Normal price
€29.90
base price
pros
(€99.66 / kg) incl. VAT, plus shipping costs
60 days money back guarantee

Free Shipping (from 49€ DE)

Pay after 30 days

Pay after 30 days
INGREDIENTS

One can (300 g) corresponds to around 20 servings.

Ingredients: MCT-C8 powder (C8 coconut fat, acacia fiber), collagen hydrolyzate (pasture-raised cattle), natural flavor, anti-caking agent (silicon dioxide), acerola juice powder (acerola juice concentrate (92%)), acidity regulator (magnesium hydroxide), sweetener (stevioglycosides), sea salt., Zinc gluconate.

Please note:
Food supplements are not a substitute for a balanced and varied diet or a healthy lifestyle. The recommended daily dose should not be exceeded. Not recommended for children, pregnant women, breastfeeding women, and people who have had a heart attack. Keep out of reach of children. Store in a cool, dry and dark place. People taking medication to lower blood pressure, following a low protein diet, or suffering from kidney or liver disease should consult their doctor before using the product.
NUTRITIONAL TABLE

| Nutritional Information | on a 15g dose | % NRV * |
| --- | --- | --- |
| Energy | 327 kj / 78,7 kcal | ** |
| fat | 5 g | ** |
| - of which total Fatty acids | 5 g | ** |
| carbohydrates | 0,4 g | ** |
| - of which sugars | <0,1g | ** |
| Fibres | 1,9 g | ** |
| protein | 7 g | ** |
| Salt | 0,04 g | ** |
| Special ingredients | on a 15g dose | % NRV * |
| MCT-C8 powder | 5 g | ** |
| collagen | 7 g | ** |
| Vitamins | on a 15g dose | % NRV * |
| Vitamin C | 40 mg | 50% |
| Minerals | on a 15g dose | % NRV * |
| Zinc | 1,5 mg | 15% |

* Reference amount for daily intake in accordance with EU regulation / NRV = Nutrient Reference Value

** no reference quantity available
View full details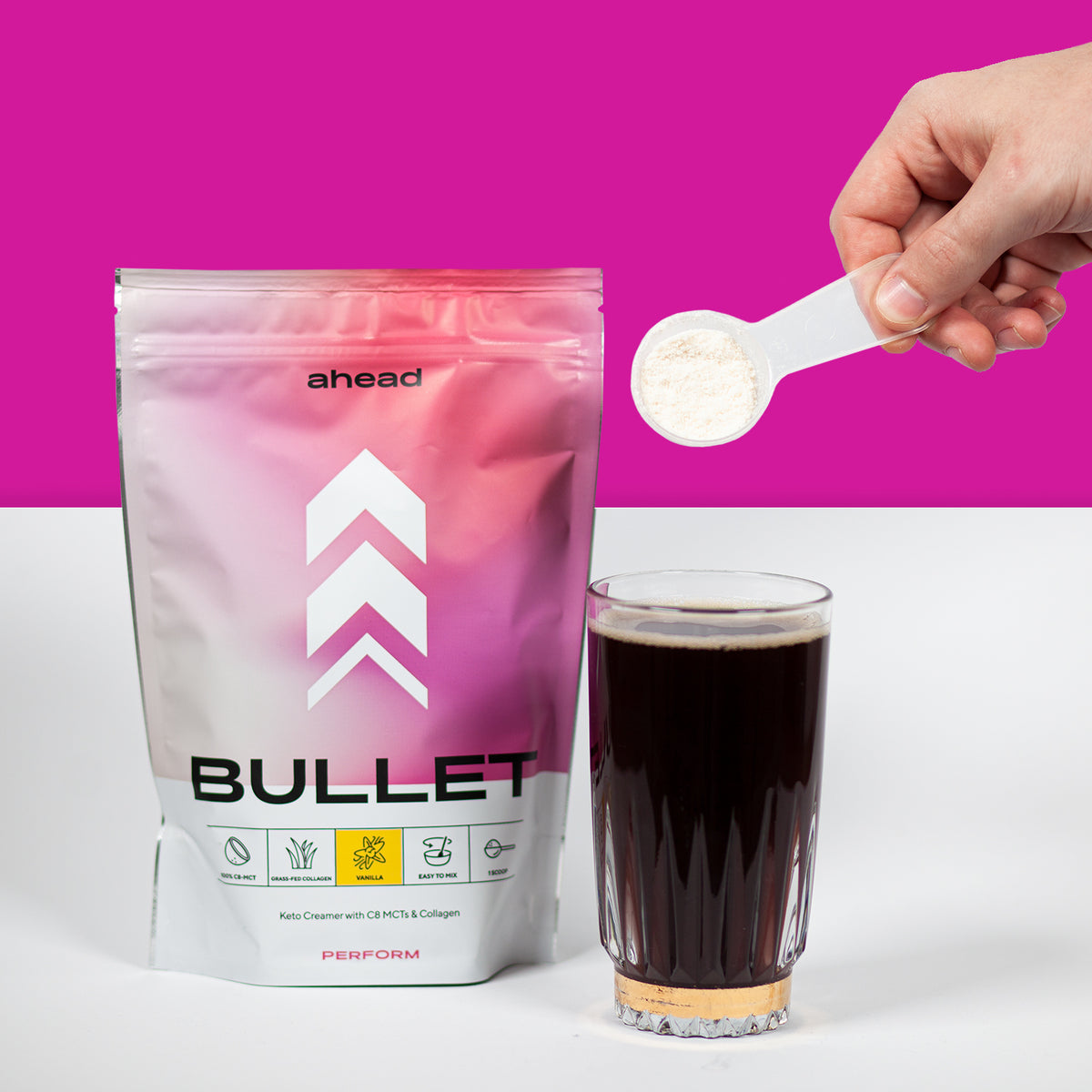 Fast preparation
No mixer required - just stir into the coffee
MCTs + collagen
C8 MCTs made from coconuts & collagen from grazing
Irresistibly Delicious
Creamy vanilla flavor for coffee or keto shakes
100% grass-fed
Collagen hydrolyzate from certified grazing
Ketogenic energy has never tasted so delicious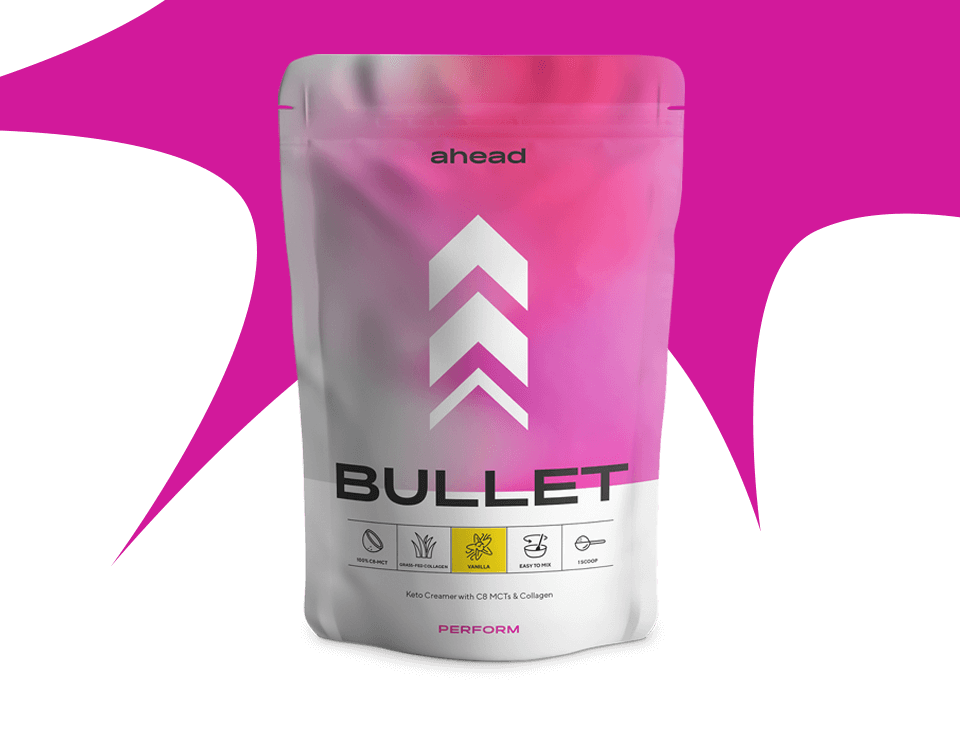 Replace your breakfast with one Bullet Coffee and benefit from the effects of pure C8-MCT fats and collagen protein. You not only save valuable time, but also start your morning right away with a tasty highlight. Our collagen hydrolyzate comes from certified pasture farming and has been supplemented with zinc and vitamin C from acerola extract. Supported thereby Bullet with vitamin C the body's own collagen formation and promotes the function of blood vessels, cartilage, bones, teeth, gums and the skin.
Creamy, tasty, and easy to stir in, this powder turns almost anything into an irresistible keto snack. Perfect for your coffee, keto milkshakes or baked goods & sauces.

🧬 Irresistibly creamy vanilla taste

Give this to your coffee, keto-friendly milkshake or even your cookies Bullet-Upgrading. Have you ever had performance cookies with collagen and MCTs?
🧬 Supports collagen formation

Natural vitamin C from acerola extract supports the formation of collagen and promotes the function of blood vessels, bones, cartilage, teeth, gums and the skin.
🧬 Caprylic acid

Many manufacturers use a combination of the C8 and C10. You'll find only pure C8 fats in BULLET -- the best fats for your body to produce ketones.
🧬 Collagen hydrolyzate from grazing

Collagen is a fiber-forming protein that provides tension and gives joints, hair, skin and nails their strength. It is also important for healthy bones and teeth.
you have questions We have answers
Do I get my money back if I am not satisfied?

100%. We stand by our products. If you're dissatisfied for any reason ... or no reason at all ... contact us. We'll refund your money and work to fix the problem.
Do you get your ingredients regionally?

We source our ingredients from sustainable cultivation worldwide. We choose the place of origin based on where we get the best quality of the raw material. We're always looking for better local options. If you have a tip, we look forward to your message.
How does my subscription work?

Before we debit the monthly amount, you'll receive an email confirming your next delivery. You can postpone or cancel your next delivery at any time in your account. We want to deliver only as much as you need.
Our 60 day money back guarantee
Test our products for up to 60 days. If you're dissatisfied for any reason ... or no reason at all ... you'll be refunded the full amount. That's how much we believe in our product.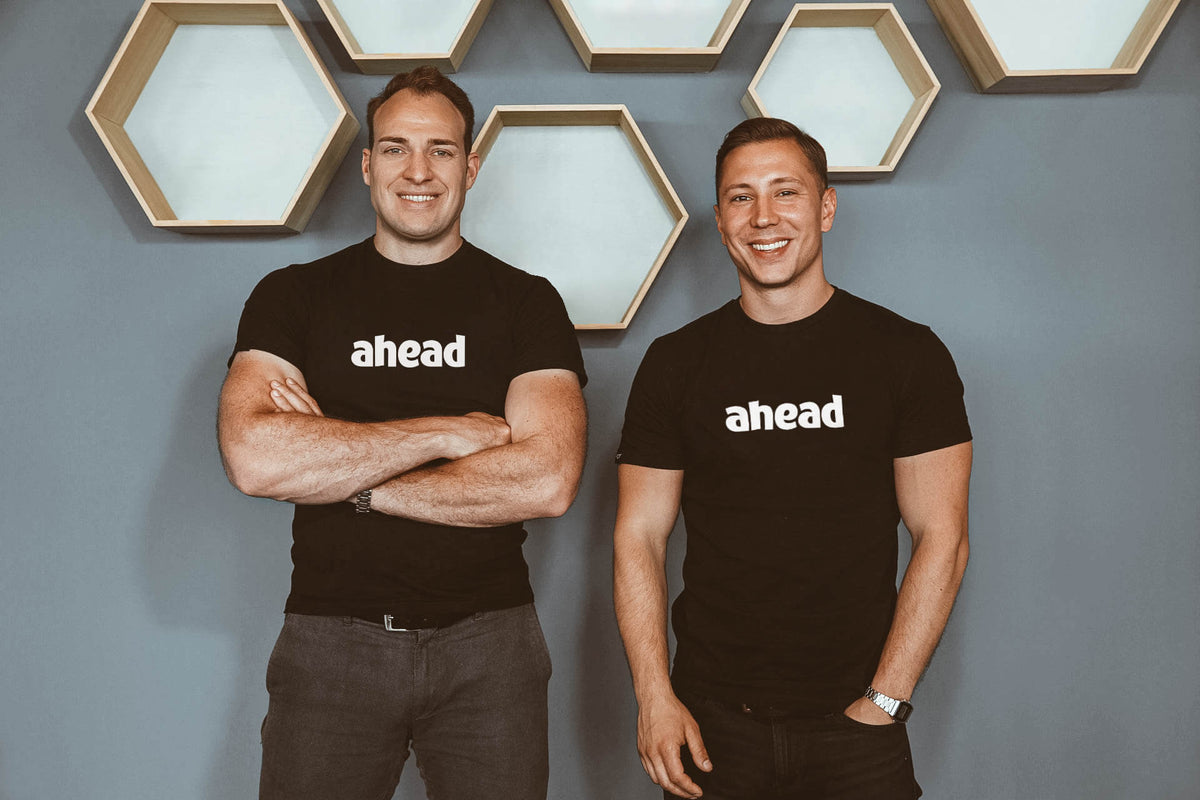 What Our Guilt Guerrilla Crew Says